Google Pixel: Combination of computing and Intelligence
Google has released its flagship phones and has renamed them as 'Pixel'. That ends the numbered Nexus series and also a few others'. The Google Pixel and Google Pixel XL are the variants launched. 
Here are a few points that make the Google pixel, a class apart:
Google Assistant : Your own Jarvis
Ever envied Tony Stark talking to Jarvis? Ever wanted a personal assistant that understands you as good as Jarvis does? Well, the Google Assistant is Jarvis in its own ways. From keeping you updated on your TV schedules to checking the closing time of your favourite restaurant, Google Assistant does it all. If i were to exaggerate, I would call it Ultron too..But that is for another blog, another day.
VR: Virtual is the new real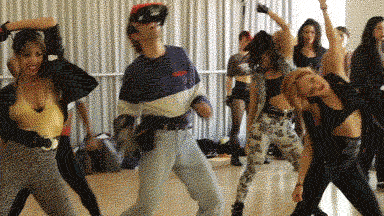 Virtual is the new real. With Google Pixel's revolutionary screen that is built for the build of VR,  Google has worked its way to give its users the big screen experience in small devices. Not just that, you can now feel the big screen experience on the go.
Who needs 2TB expandable memory when you have an unlimited storage option I think this is where all the other OEMs stop boasting about their internal and expandable memory options in all their new designs of smartphones. For, Google Pixel's users will have access to unlimited photo and video storing.
P:S All videos taken are 4K videos. There will be no loss in clarity or resolution while transferring it  to the cloud. Please set the video mode before capturing :-p
It's not time to bid adieu to the Headphone Jack
Remember the days when we would connect our phone's  music to our car's stereo and play. How can we forget it, we still do that and will always do. Google's Pixel has its affinity to the 3.5mm Headphone Jack that was created in the 19th century. For, we should never forget our roots.
Can you fit a DSLR in your pocket?
Google Pixel has the highest rated smartphone camera ever. But what does that mean? The camera in the Google Pixel can take 4K videos as long as you want. The videos will be sharp and Bokeh free. Bokeh comes from Japanese term which means Blur or Haze. In simple words, you can always show off the photographer in you with a blurry image whenever the need arises.
This content is not to defame any brand or product. Yet, on another note, i would like to express my affection to the 3.5mm Audio Jacks. 
Google Pixel is a true combination of computing and intelligence in one device!